You'll need to access your parent/teacher account in order to complete these steps. If you didn't have an account when you purchased your membership, one was created for you. If you've never logged into your account or can't remember your password you'll need to reset it. For instructions to do so please click here.
Please note: Our memberships are recurring ones and will renew automatically at the end of the period purchased unless cancelled prior to the renewal date. For more information regarding our membership renewal policy, click here.  
Cancelling a premium membership:
1. Navigate to the Prodigy website and select the "Login" button at the top right of the page. Enter your account details and select "Login" to enter the site.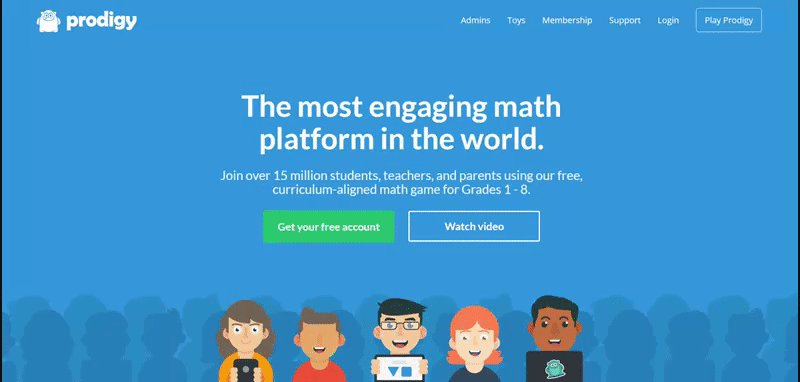 2. Select "Memberships" from the top right of the page.
3. Select the "Cancel Membership" option next to the student's name whose premium account you would like to cancel. Then select "Cancel Membership" from the pop-up menu to confirm. 
That's it, your membership benefits will expire at the end of your billing cycle and you'll receive an emailed confirmation of your cancellation. You can always sign-up again by visiting our Membership page.
Still having trouble? Write to our support team by selecting "Submit a request" at the top of this page.