Whether you're subscribed to a monthly, semi-annual or annual Membership with Prodigy you may need to update the card used for your subscription.
This can be done via any of the email receipts you've received for your Membership purchases.
Prodigy receipts are sent via support@prodigygame.com with the subject line "Your Prodigy receipt".
Instructions:

1. Once you've found your email receipt, open the attached PDF and select View & Manage this Subscription.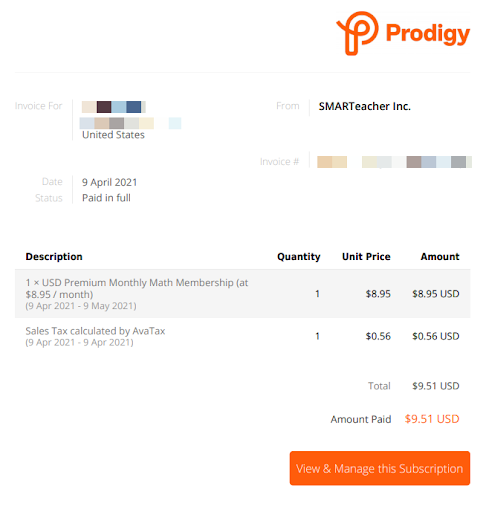 2. The following page contains the details of your account, select Update Card.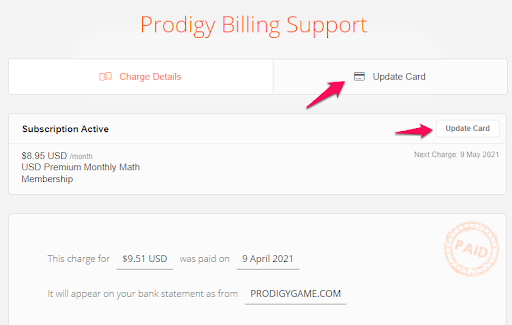 3. You can now update your card information. Click Save New Card Details.
Then, you're all set! Your new card will be charged on your next renewal date.