Prodigy memberships can easily be transferred from one account to another. Here are some common situations in which you may need to transfer a membership:
Your child has a new account they'd like to play on
You've recently linked your child's school account to your Parent Account
You have multiple children and are transferring the Membership from one to another
Before you transfer the membership, you'll need to have the correct account linked to you.
Find out how to link a child account to your Parent Account in this article.
Membership Transfer Instructions:
1. Visit Prodigy, select the Log in button and enter your Parent Account credentials.
2a. Select Memberships in the top-right corner.
2b. On mobile, select the Prodigy icon.
3. Select Transfer under the membership you'd like to move.
4. Select the account you'd like to transfer to on the drop-down menu. You can also select + Add a child account to link an account.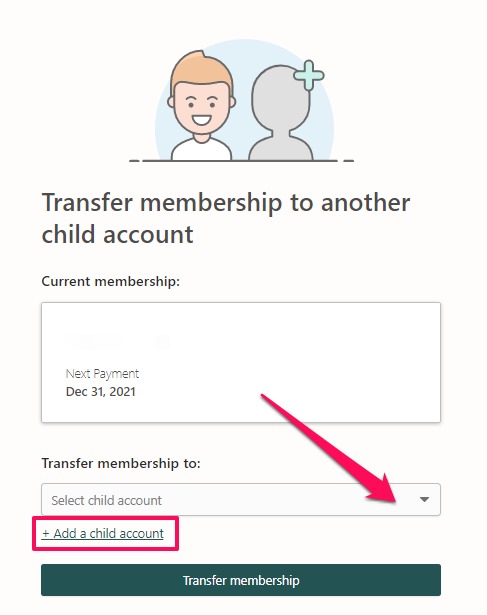 5. Once you've selected the correct student account, select Transfer membership.
That's it, your membership has been transferred!
Below are some additional articles you may find helpful.
Retrieving A Child's Username And Password
Setting goals and rewarding your child using your Parent Account