Want to see how your child is progressing while playing Prodigy? Then look no further than the parent dashboard, giving you an overview of your child's usage. Here's how to find it and what information is available. 
To access your parent dashboard for one of your children, take the following steps: 
1. Go to www.prodigygame.com and select "Login" from the top right of the page. 
2. Enter in your registered parent email address and password for your account and select "Login".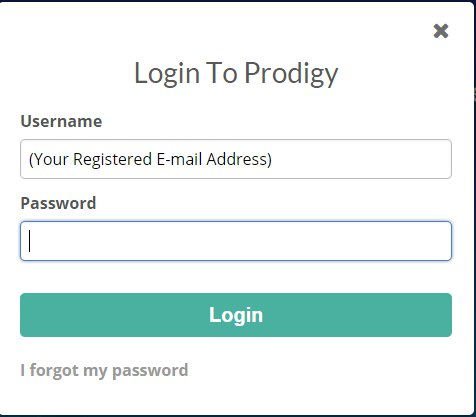 Please Note: If you only have one child linked to your account, you can proceed to step 4, as the web page will automatically re-direct you.
3. From your "My Kids" page, click the "View Progress" button under the name that you'd like to view progress for.  
4. You'll now be presented with your parent dashboard for that child's account. 
Here's what you'll see in your menu located on the top left page: 
Dashboard - This is the current page you are on.
Report Card - This link will give you quick access to the monthly report cards that are emailed to you at the end of each month.  Even if you have deleted your emails, we will still have a record of it for you!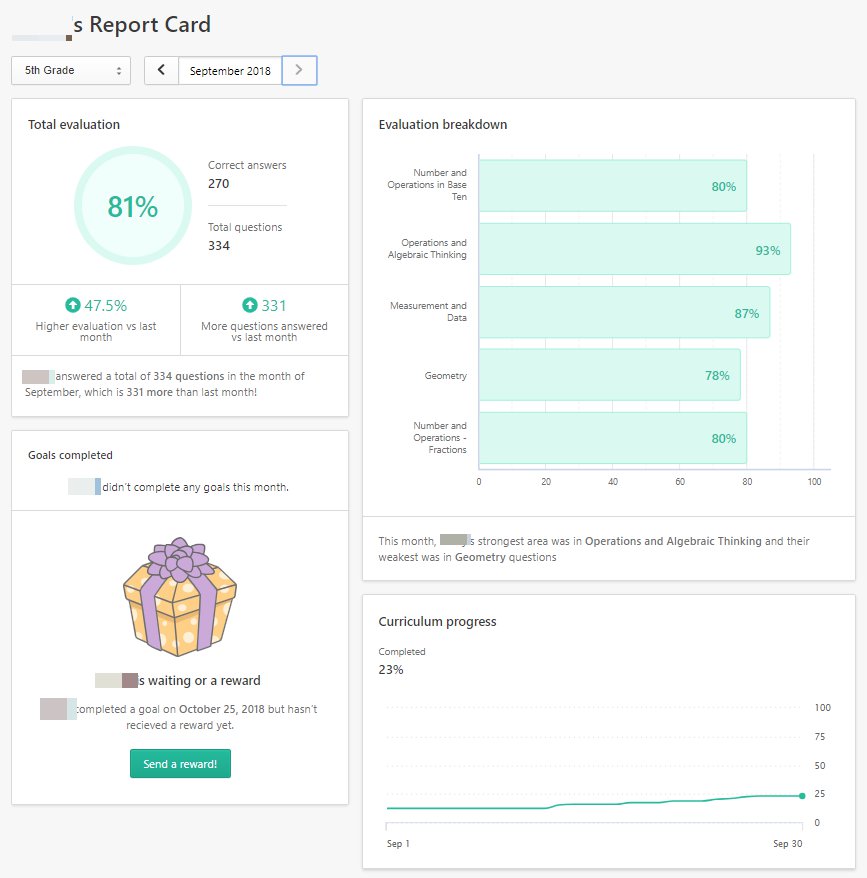 Curriculum Coverage - This report gives you an overview of how your kid is progressing through each topic in the curriculum.
Goal Progress - The page will let you either set, or review a goal that you have setup for your child.  More information on goals can be found here.
Manage Child - This area will let your manage/retrieve your child's account information. 
1. Recent Activity - Here you can view your child's recent activity and the content they're currently working on. 
2. Grade Level - This area will show if your child is working at a specific grade level, or still working through the Placement Test to determine grade level.  This will also give you the option of the Grade Override and more information on how the placement test functions.
3. Questions answered (weekly) - This widget allows you to view the content that your child has worked on, how many questions answered(at what grade level) and their overall performance (on that content week by week). The individual weeks can be toggled using the arrows on either side of the "This Week" button at the bottom right of the widget. At any time, you can return to the current week by selecting the "This Week" button. 
4. Curriculum Progress - This widget allows you to view the percentage of content completed in each grade.
Review your parent dashboard from time to time to get a sense of how your child is doing, where they might need a bit of help and when to celebrate their success!