Please note:
Access to the feature below may vary depending on your Membership Package.
Grade Override is currently unavailable via Parent Accounts for Prodigy English.
A child account must be linked to you in order to complete this process.
How-to: Link a Student Account to a Parent Account (opens a new tab)
When a Grade Override is placed on a child's account, a few things will happen:

Students will be presented with skills in grades below the one chosen that they've encountered on Prodigy, but not mastered. This prevents them from encountering content that they may not be ready for, and can take a few play sessions to work through!
Once they've mastered these skills, they'll be placed in the chosen grade.
After reaching 100% mastery of the chosen grade, they'll move on to the next grade's content.
This is to ensure Prodigy is always engaging your child with new and challenging material! This also means that the override will not cause a child to repeat or review skills they've already mastered from the lower grade.
Instructions:
1. Navigate to Prodigy and select Log In at the top right of your browser window.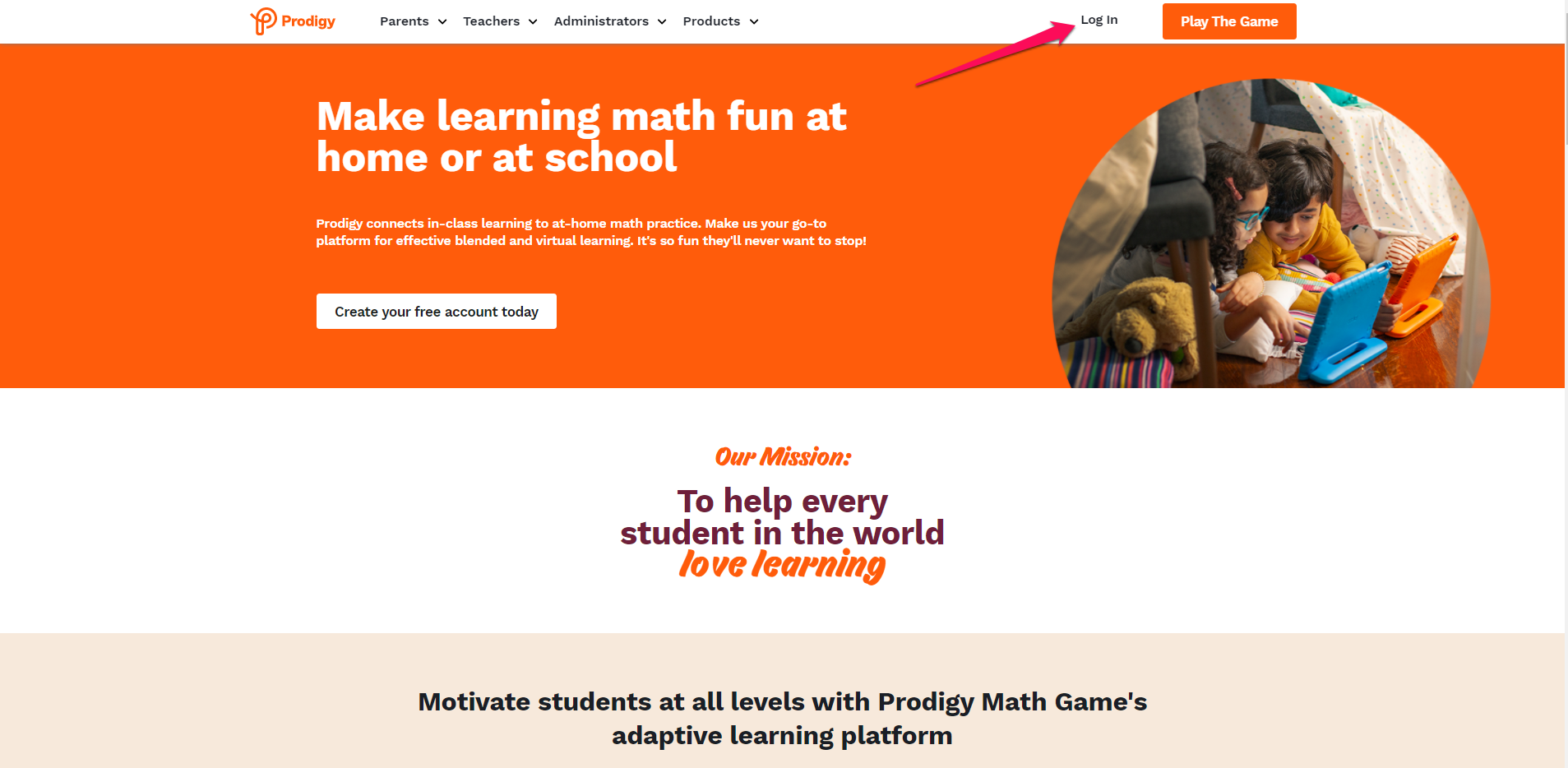 2. Enter the email address associated with your Parent Account, along with your password, then select Log in. If your account was created with Google, select that option.
3a. Select your name from the top-right corner, then Manage Child. (Mobile) Select More in the bottom-right, then Manage.
3b. (Multiple Children) Select Manage under the child's name for who you'd like to apply an override.
5. Select the grade level you'd like to override your child's account to from the drop-down menu, then Save.

You can confirm the change is properly in place from your Parent Dashboard, as the override will be listed in the 'Grade Level' widget.
That's it, you're all set! To remove a Grade Override, simply repeat the process and select No override from the drop-down.
Please note: Applying a Grade Override will stop any Placement Tests in favour of the selected grade. Learn more in this article.