Shiverchill Mountains is desired by miners for its rich resource of ice crystals. While these are valuable in and of themselves, power crystals are a strong source of magical energy - and thus more valuable. The largest source of power crystals is known as the "Crystal Caverns" - a section inside of Shiverchill packed full of crystals lining the walls and ceiling.
Miners, in search of desirable power crystals, are frequently found here. A large ice wyrm lives in these caverns and has a peaceful relationship with the miners, as they offer it harvested ice crystals to munch on in exchange for letting them mine peacefully.
Recently there are rumors of strange happenings near the Crystal Caverns that should be investigated.
To access the Crystal Caverns, open your world map and click on Shiverchill Mountains. This will then give you the option to enter the Crystal Caverns, or quest in Shiverchill.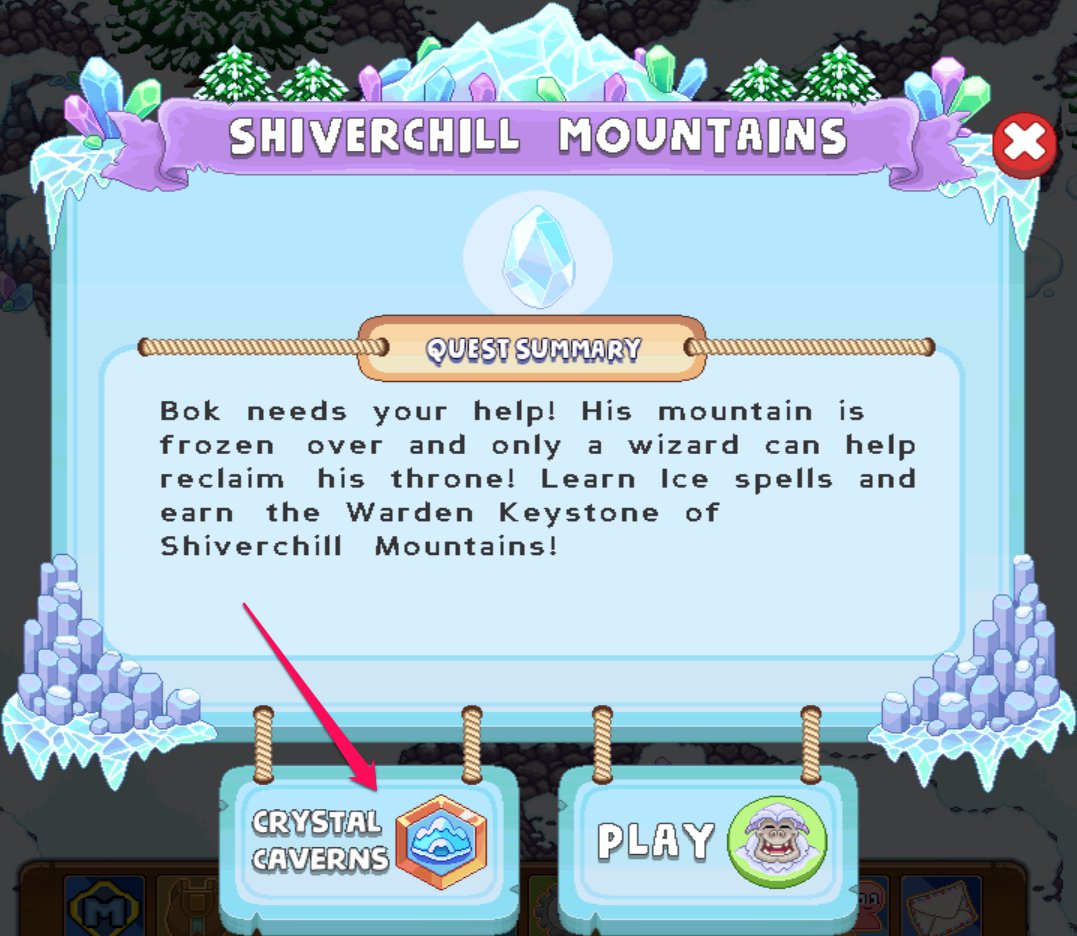 Once you have traveled to Shiverchill Mountains, click on the cave opening to enter the Crystal Caverns.
Now that you are inside the Crystal Caverns, you are ready to begin your next adventure!
Waystones are a great way to ensure you get through the Crystal Caverns. These will not only save your progress, but they will heal your team as you delve deeper into the caverns.
Make sure to use the Waystones often to save your progress!