Changing a Student's password is easy! Follow the instructions below and if you ever need to retreive their credentials, refer to the instructions within this article.
Instructions:
1. Log in to your Prodigy Teacher Account, then select the Student Roster option from the sidebar.
2. From the topbar, select the class the student is located in.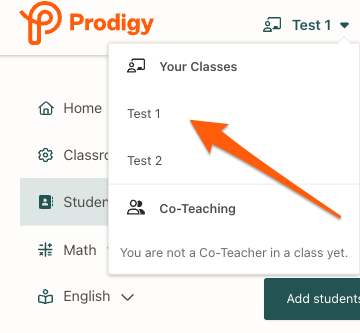 3. Look for the student's name and select the Edit.
4. Enter the desired password into the New password field.
5. Select Save Changes.
That's it, you have now changed your student's password!