If you think the questions your student is receiving are too hard or too easy, you can change this using your Teacher Account.
Here's how you do it:
1. Log in to your Prodigy Teacher Account. If you need help with this, more information on that can be found in this article.
2. Select Student Roster.
3. (Optional) If you have multiple classrooms, select the classroom that the student is in for whom you'd like to apply the override.
4. Select the "Edit" button next to the student's name.
4. Select the drop-down menu under "Grade Override", then select the desired grade.
Don't forget!
Overrides are available for both Prodigy Math and Prodigy English - be sure to select the correct subject!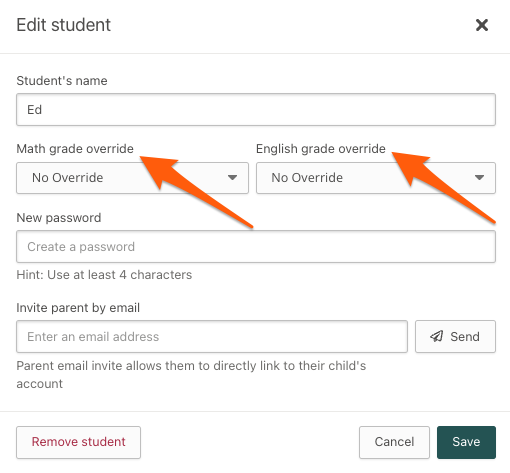 6. Select "Save" to confirm your choice.
Please Note:
Applying an override to a student's account will stop their Placement Test in favour of the selected grade. Learn more in this article