Prodigy wizards! Gather your best spells, pets and friends...the Puppetmaster has released an ancient being, bent on putting a stop to our wizards becoming Prodigies. 
The beast will be randomly located throughout the Prodigy world, and will be found on your map.
When you click on a zone that has the Titan roaming around, you will be prompted to either continue your quest through Prodigy, or to confront the Titan with your friends.
Once in the world, you will see all of the other wizards trying to assist in defeating the Puppetmaster's latest minion.  To start your battle will the Titan, click on him and get ready to battle!  (Wow...look at all of those wizards!!)
Battle the Titan, take down his shield, and he will then start losing hearts in the main world.
Once he is defeated, you will earn rare Titan Shards for new items...so keep coming back!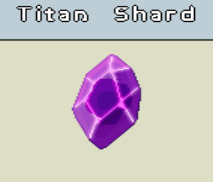 Let us know what you think by selecting "submit a ticket" above or write to us at support@prodigygame.com
Want to stay up to date on changes to Prodigy's website and game features?
Like us on Facebook
Follow us on Twitter
or read our blog here.