The Arena is the ultimate platform for every wizard to prove their abilities!
The quest to be the best wizard in the land is not for the faint of heart. Only those who have proven themselves worthy after visiting the Ancient in Harmony Island will be granted access to the PvP Arena.
You must be at least Level 20 to access Harmony Island. For more information, visit our Harmony Island article.
Arena Lobby
After entering the lobby, you'll be met by The Great Prince-E-Spell, a former Arena Champion who will guide you on your new challenges!
On the right-hand side of the lobby is the leaderboard.
On the left-hand side is the Trophy Case, check your progress for the current Arena season here!
To the left of the lobby is a teleporter that will take you to Harmony Island.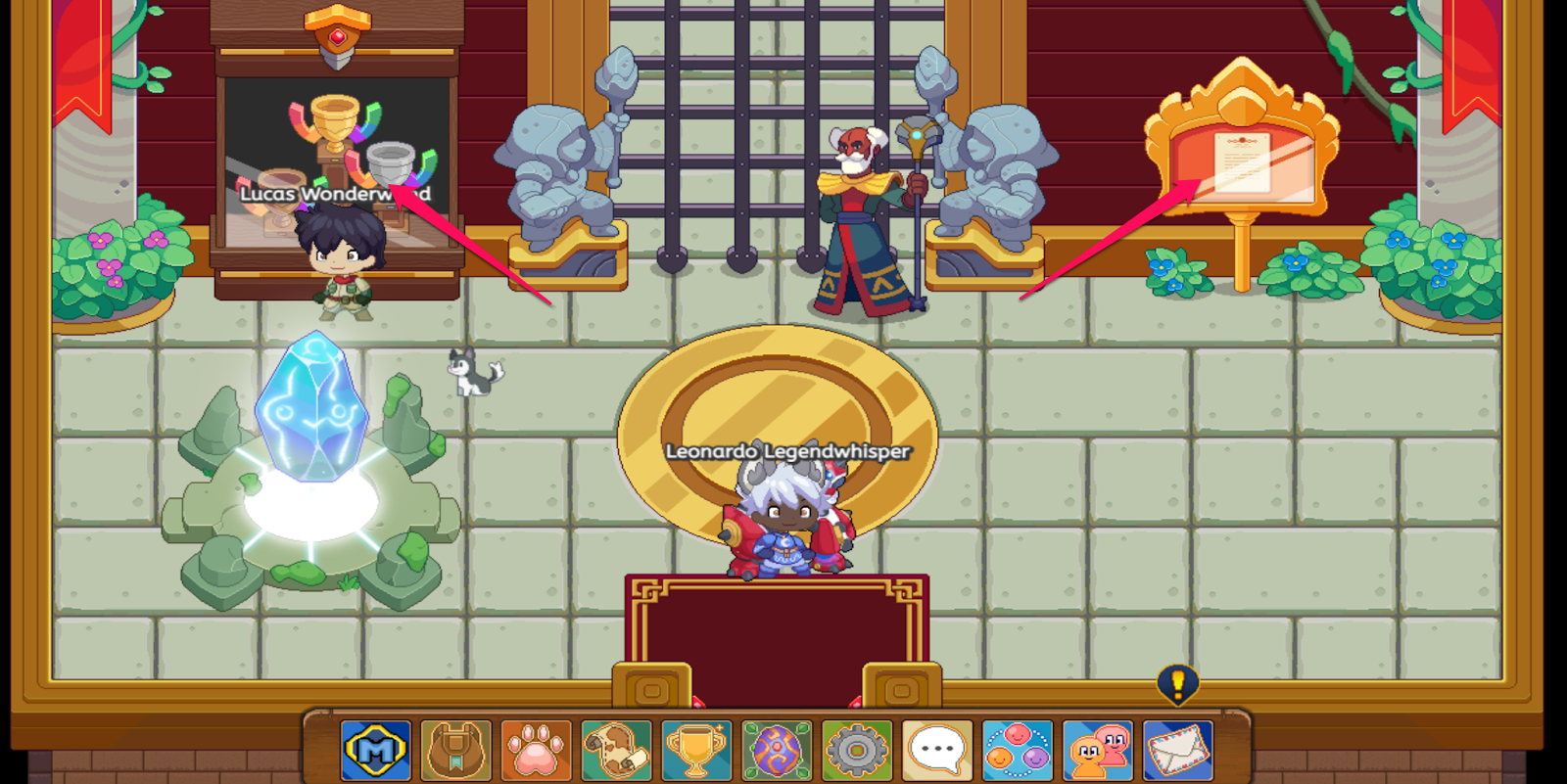 Leaderboard
Here you'll see the Top 10 players within your division, along with their matchmaking ranking and their wins and loss record. You'll also see their pet team!
You cannot pick a challenger from the leaderboard as they'll be selected for you once you select Go Battle!
How points/trophies function:
Players on the leaderboard can be challenged by other players at any time - whether that other player is online or not. This means that other players may battle you and either win or lose against your team without you being online at that moment!
On your next login session or the next time you visit the lobby space, you will be notified about being challenged by other players and how many trophies you may have won or lost from those battles.
Because of this, you may have lost points upon logging in.
If other players defeat your team when you are offline, you will lose points. But not to worry! There is a loss limit of 5 battles within a 72 hour period. Players who have lost 5 "away" battles will not be shown to other players as a potential challenger. This prevents you from losing too many trophies at a given time.
Aside from that, there is also the chance that your team may win battles against those other players as well, causing your points to increase instead!
Season Rewards
Battle other wizards to progress through the Bronze, Silver, and Gold leagues to earn exclusive season rewards!
For each season, you'll need to acquire a certain number of Arena Trophies to progress to the next division or league. Earn Trophies by defeating your opponents!
There are three divisions within each league. You'll start in Bronze 3 then progress through to Bronze 2, and finally Bronze 1. This process repeats for the Silver and Gold leagues.
You can always check your Season Progress by selecting the Trophy Case from the Arena Lobby!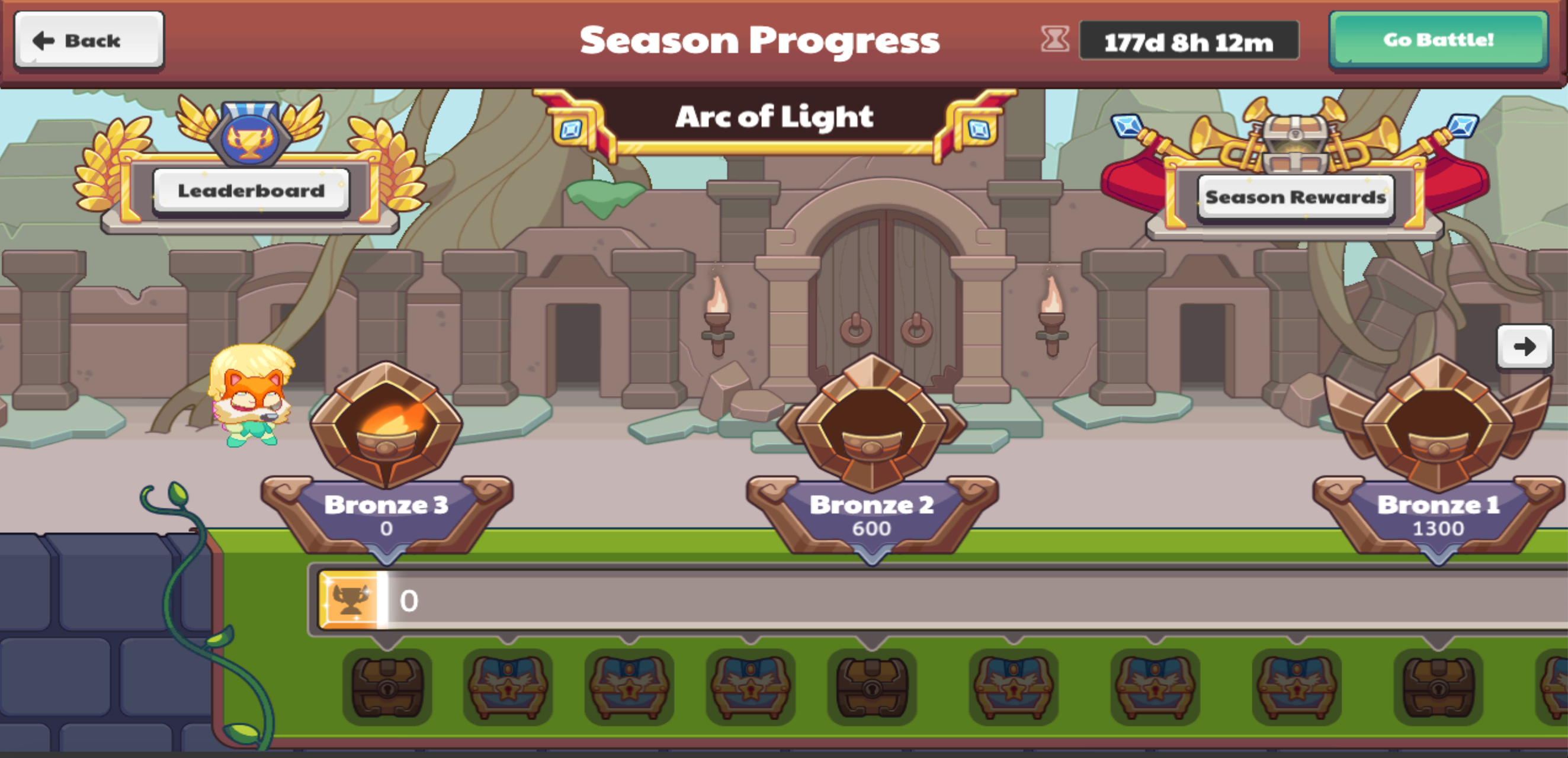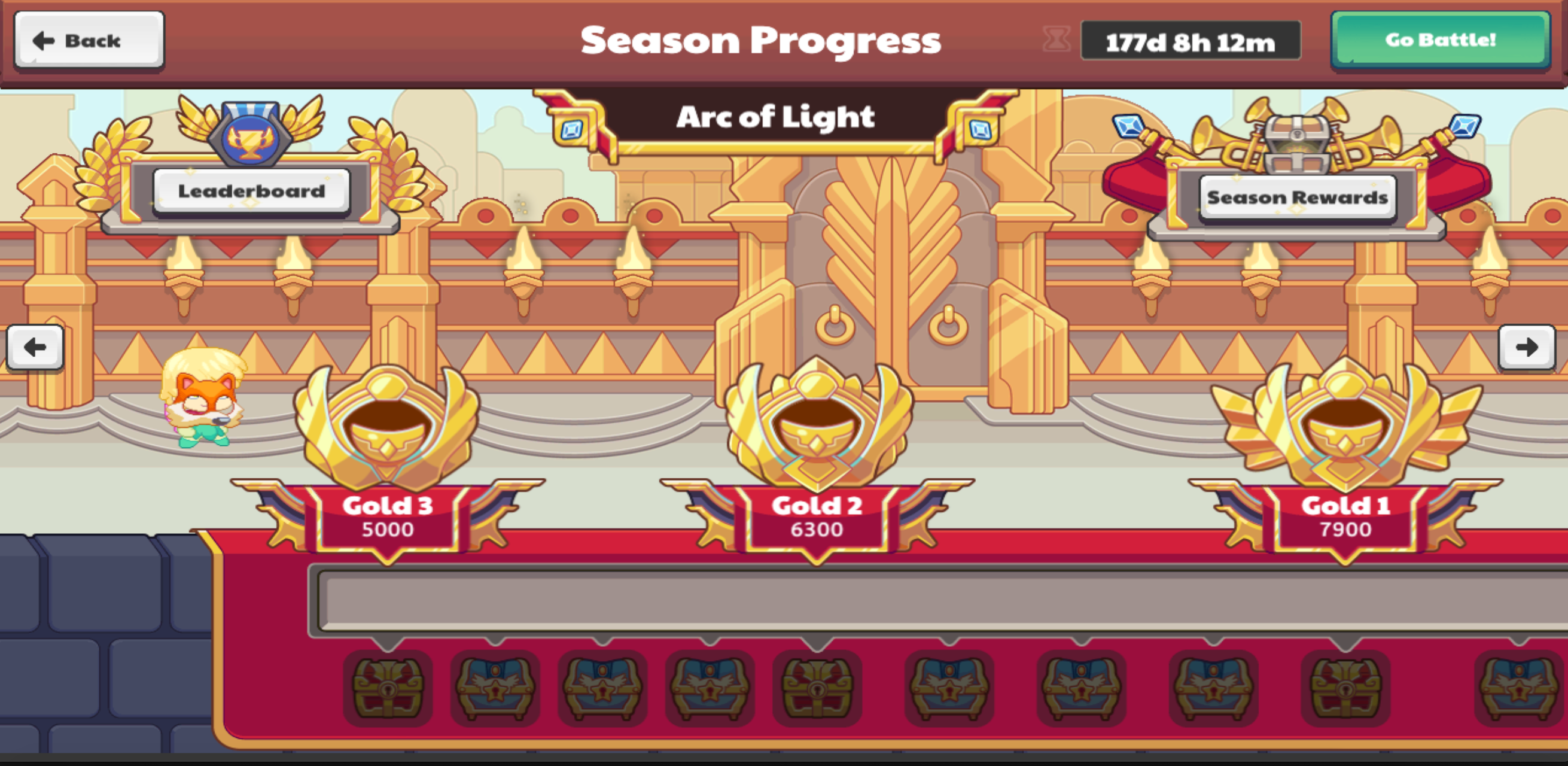 Battle!
After you've selected Go Battle! you'll see three opponents on the choose a challenger screen. You can select the Shuffle option if you'd like to view other challengers.
For each challenger, you'll see their pet team and the runes they have equipped.
After you've chosen an opponent, select Next. You can customize your team and their runes on the next screen before proceeding to Battle!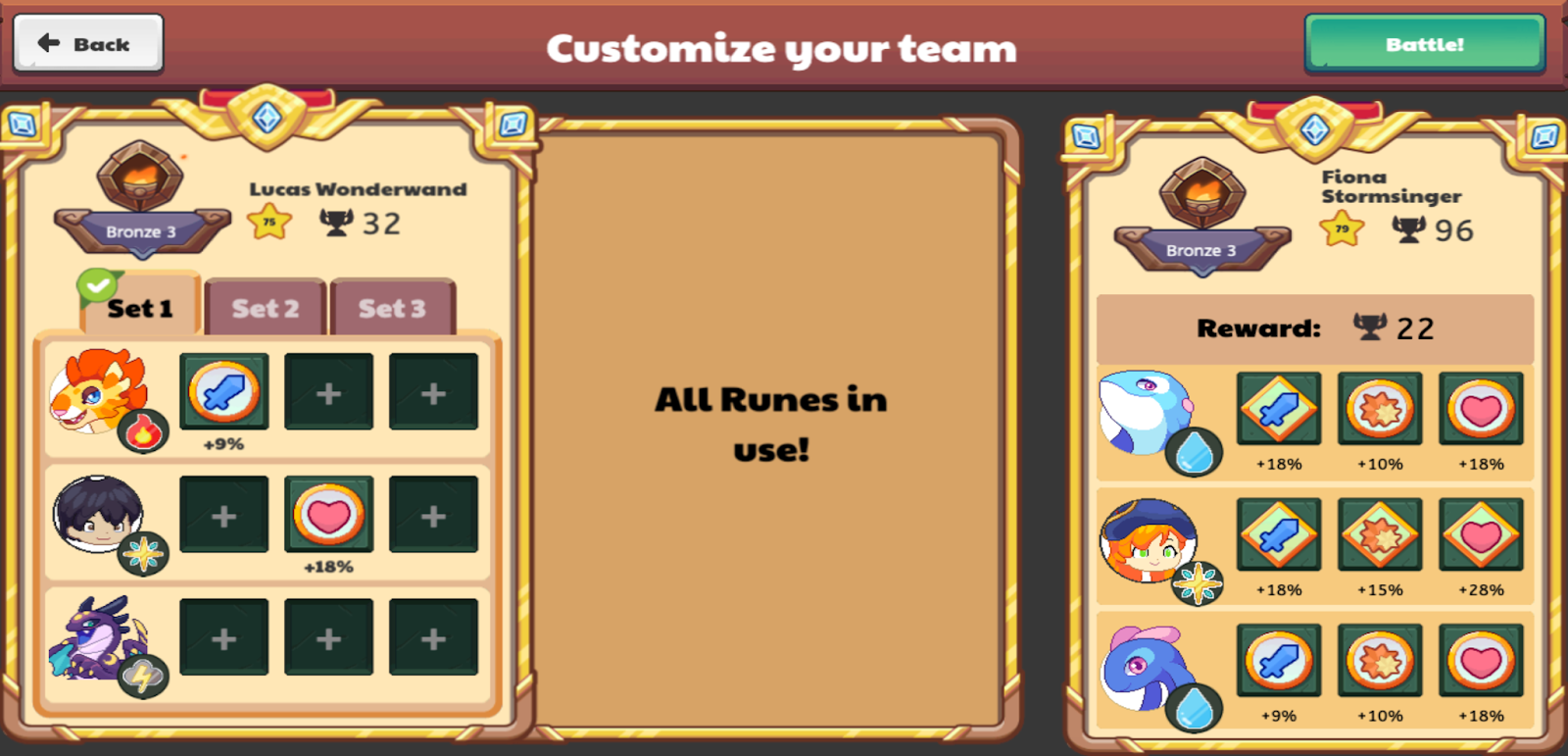 Similar to Rune Runs in Harmony Island, here are some tips to succeed:
Pay close attention to the elements of the challenger you select. Make sure your pets have elemental bonuses against your opponent's pets.
For more information on elements, you can check out this article: Pets: Types and Lists
Also, don't forget these tips:
Catch new pets closer to your wizard level
Level up your pets in other areas of the game
Select different runes to power up your team
Try a different team of pets - make sure their elements are effective against your opponent's team!
Bring lots of healing items with you