In your account settings, you can: 
Change your contact e-mail
Change your account password
Change Settings for Prodigy Updates and Progress Reports
To access your account settings, take the following steps: 
1. Navigate to Prodigy and select the "Login" button. 
2. Login using your e-mail/password and select "Account" from the drop down menu at the top right of the page. 
1. From the General Information widget you can: 
Change your contact email address. 
Change your name
2. You can change your password from the Change your password widget.
 
3. From the Account type widget you can: 
Switch between a parent and teacher account
4. From the Email preferences tab you can: 
Determine the frequency you'll receive automated emailed reports
Disable all email communication from Prodigy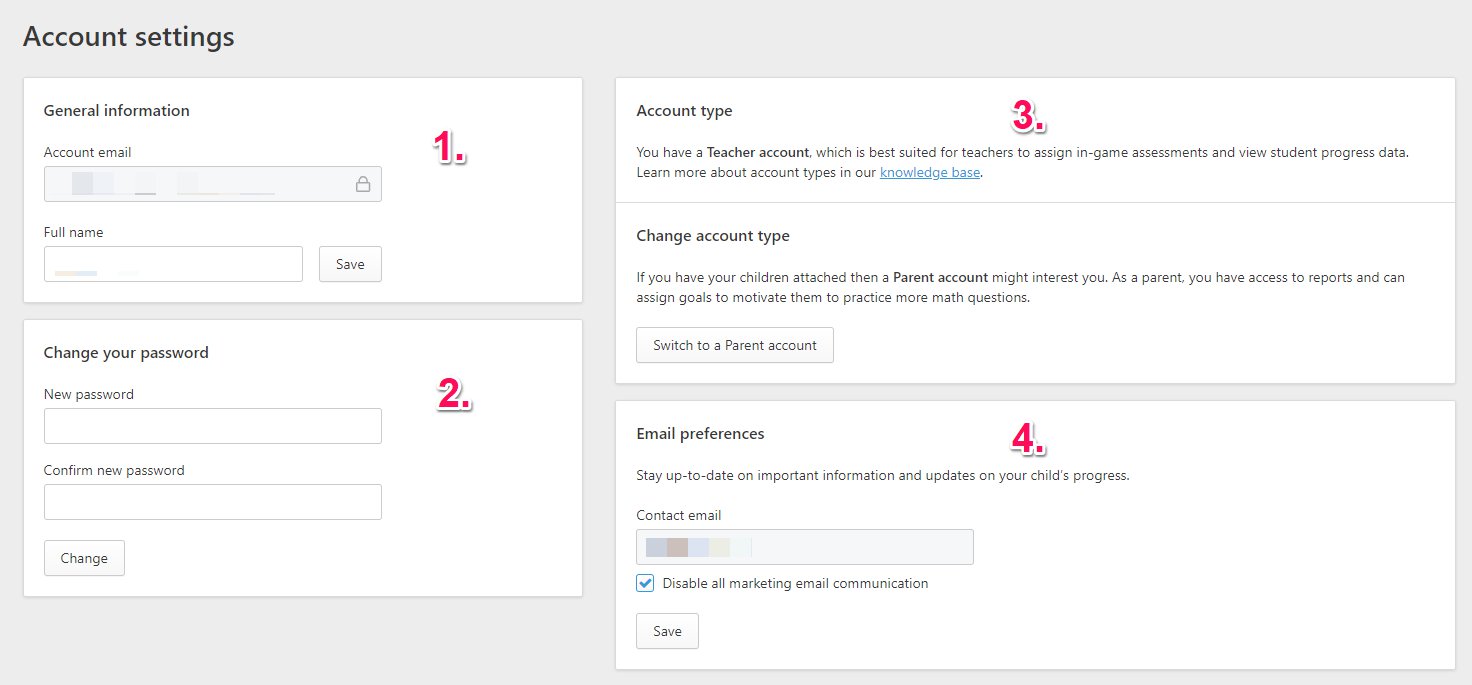 Don't forget to click "Save" or "Change" button at the bottom of the menu to retain the changes you've made!