If you'd like to change which pets are on your battle team, you'll need to make use of the Pet Book menu.
Changing up your team is a great way to take advantage of your pets' elemental strengths and your enemies' elemental weaknesses! You can read more about that in this article.
Here's how to change your team:
1. Select the paw icon from the bottom toolbar to open the Pet Book.
2. Once you've opened this menu, your current team will be displayed on the left side of the screen.
3. Click or tap the pet you'd like on your team, then select Add.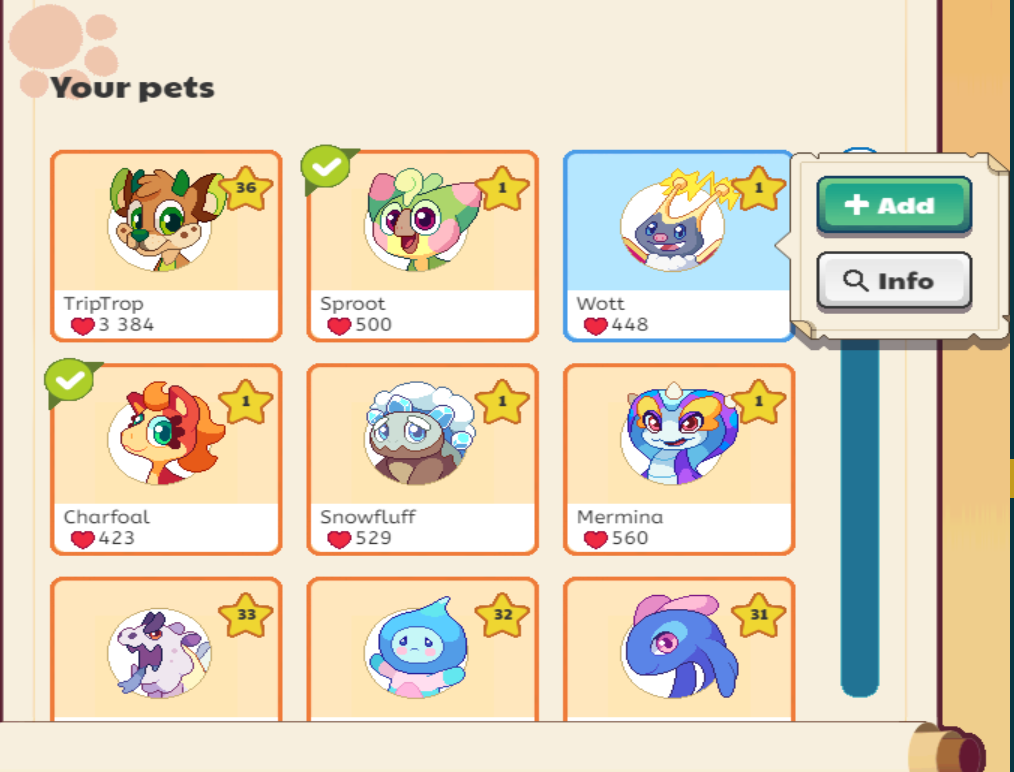 4. Select which pet you'd like to replace on your team with the pet you've just selected, and they'll join your team!
If you'd like to remove a pet from your team, select them from your team, then Remove.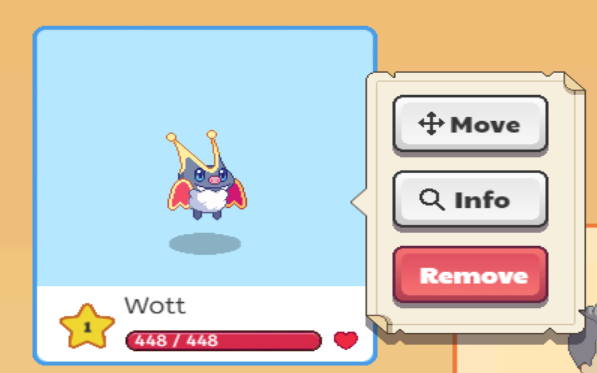 Please Note: While you can change your wizard's order on the team, they cannot be replaced by a pet. You are always required to have your wizard on your battle team.
When you're happy with your team and ready to enter battle, select the "Close" button from the top right of the menu.
Good luck wizard!