Have you heard the age-old legend of Harmony Island? Tales of an island as old as the world - home to mysterious and powerful forces - once thought only to be a myth.
Recent events have us wondering if this epic story might be coming to life... are you ready?
This story needs a brave and adventurous hero like you to unlock the ancient secrets of Harmony Island, make sure you are up to the challenge!
Visit the Rune Runs tab on this page to prepare yourself for this epic adventure.
Access to Harmony Island is only available to Wizards Level 20 or above. To access Harmony Island, open your world map and select the island on the top right corner.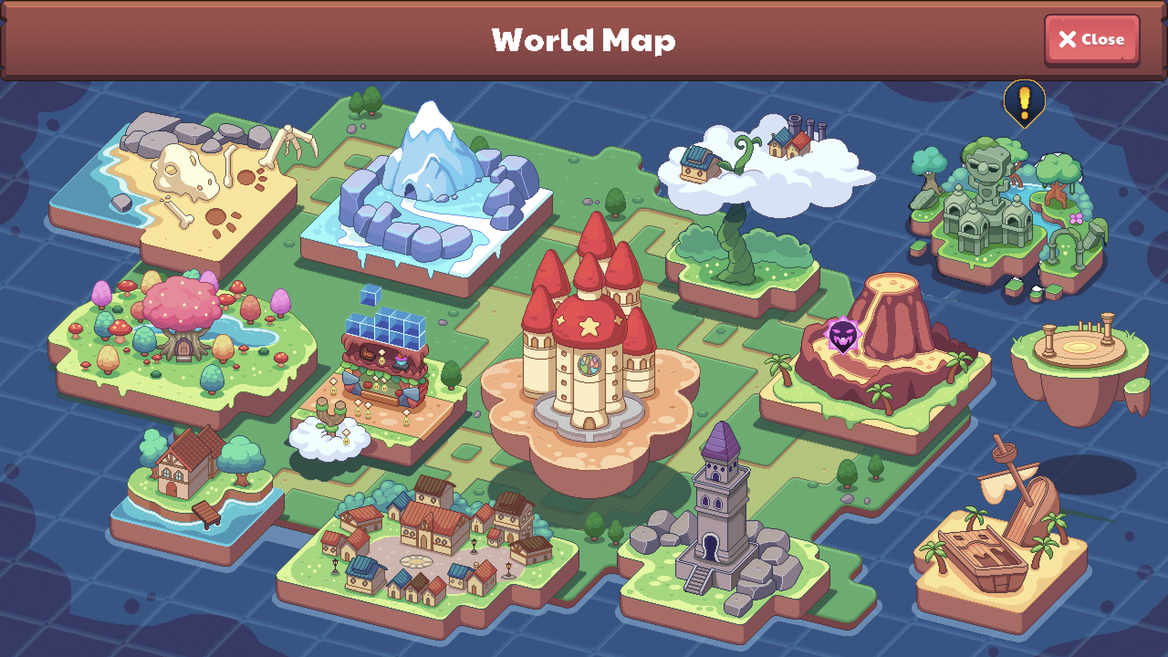 Once you're on the island, the adventure begins! You'll learn more about the ancient power that calls this island home by completing Rune Runs.
Check out the next tab for more info!
The pets of Harmony Island cannot be caught.
Powerful forces inhabit Harmony Island, and you'll need to make sure you're well prepared for the trials ahead!
On your adventures in Harmony Island, you'll battle monsters through Rune Runs. Each Rune Run you complete gives you a chance to earn powerful Runes that will help you defeat these foes!
At the start of each Rune Run, pick your team carefully. Pay close attention to the element of the monster you select. You will want to bring pets with you who can take advantage of any elemental weaknesses.
For more information on elements, you can check out this article: Pets: Types and Lists
Remember, Harmony Island is inhabited by a powerful force, and only the strongest wizards stand a chance at uncovering the secrets within! If you are having a hard time defeating monsters here, try the following:
Catch new pets closer to your current wizard level
Level up your pets in other areas of the game
Select different runes to power up your team
Try a different team of pets - make sure their elements are effective against the Rune Run Opponent you choose!
I want to go to another area of the game - what happens?
If you are on a Rune Run, and decide you'd like to travel to another area of the game, you can simply choose the area from the World Map.
Doing so will abandon your run. You get to keep any rewards you've earned so far, but you'll have to select a new monster to battle on your next Rune Run.
I was disconnected/logged out during my Rune Run!
Not to worry! If you log back on during the same day, you will resume your Rune Run from the last save point.
If you log in another day, you'll resume from the same spot. However, if you leave again you'll have to select a new monster to battle and start the Rune Run from the beginning.