Have you ever wanted to reward your child within Prodigy for achieving certain personalized goals?  Well now you can!
Please Note: At this time, the provided gifts are random. This may change in a future iteration of the gifting feature.
How do I set a goal for my child?
1.Navigate to Prodigy and select the "Login" button at the top right of your browser window.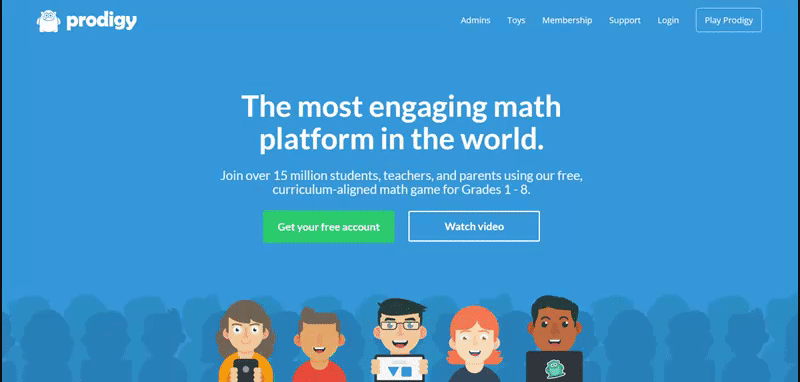 2.Log in using your account information and select the "view progress" button under the name of the child's account that needs to be modified.
When viewing your child's progress, there will be an option "Goal Progress".  If you click this, you will be able to create a goal.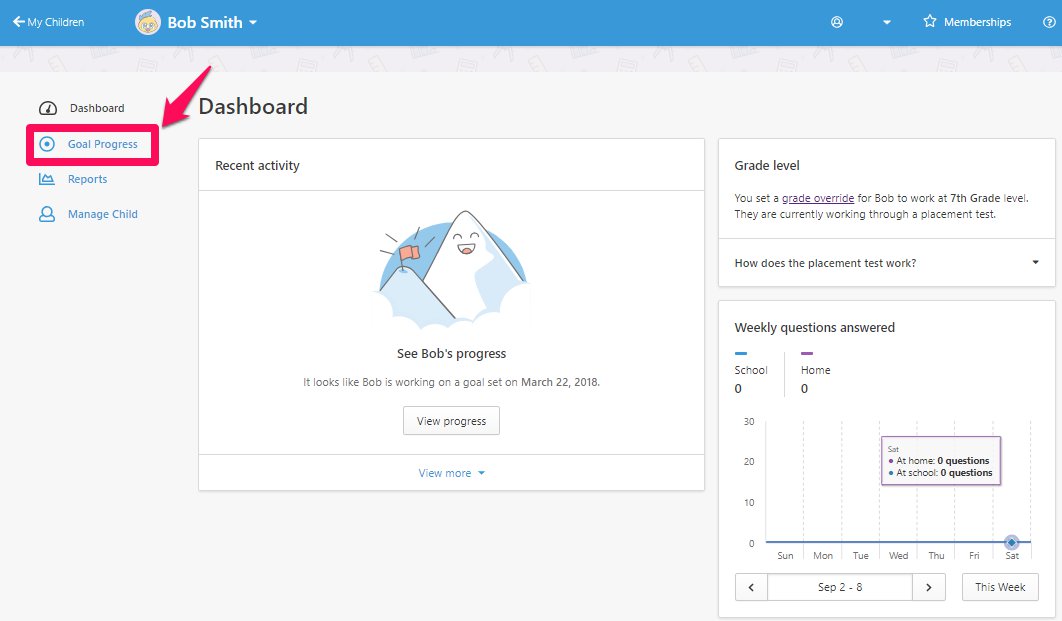 When you create a goal, you will have the option between 20 to 50 for the first goal, and any goals after will be between 20-100.
Your child will receive an in-game mail after you have set a goal.  To view their progress during this time, just come back to the Goal Page to see how things are going. 

When completed, you will receive an email saying that your child has accomplished the goal and that you can send them a reward. This should show the goal amount and display the child's name.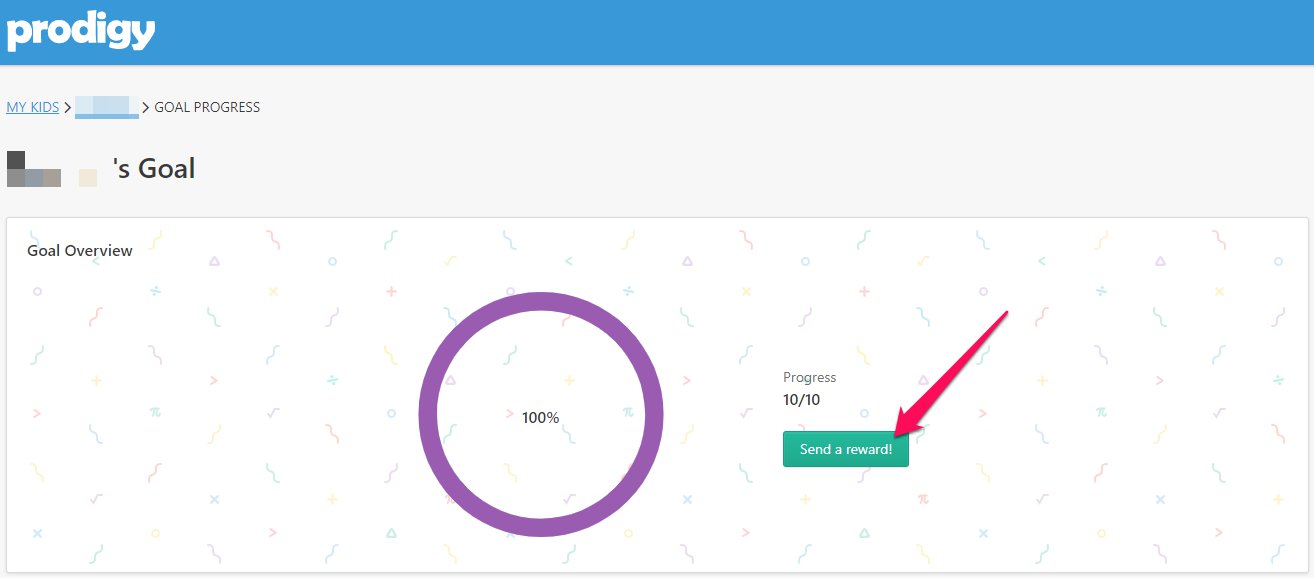 After you have provided the reward, your child will receive an in-game mailer with the reward.
We sure hope you like the cool changes that we've made! As always our team is hard at work to make Prodigy more exciting, engaging and fun for your children.
Let us know what you think by selecting "submit a ticket" above or write to us at support@prodigygame.com
Want to stay up to date on changes to Prodigy's website and game features?
Like us on Facebook
Follow us on Twitter
or read our blog here.