If you think that the questions your child or student is receiving are too hard or too easy, you can change this using a teacher or parent account.
Here's how you do it:
1.Navigate to Prodigy and select the "Login" button at the top right of your browser window.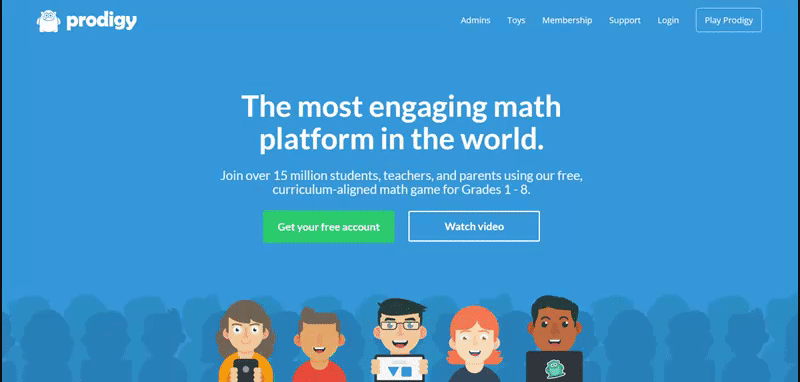 2.Log in using your account information and select the child's account that needs to be modified.
3.Select the desired grade from the drop-down menu labelled "Grade Override".
4.Select "Save Changes" to confirm your choice.

You can confirm the change is properly in place from your 'Kids' page, as the Override will be listed beside the grade listing.
(Please note: putting an override in place for a student will stop their diagnostic test in favour of the selected grade. Learn more here.)
What's new with our override:
Previously our override locked a child into the selected grade. Moving forward the game will instead move your child towards the target grade. They will be obliged to move through any content below the selected grade that they had previously encountered but performed poorly on. This is to prevent them from encountering content for which they are not yet prepared. As soon as they move through this content, they will be placed in the selected target grade.