Teachers and parents can now have students pair their existing accounts to their teacher/parent class lists using a class code. 
To do this, you'll first need to retrieve your class code and then have the student/child pair their account to yours using the code. Take the following steps to do so: 
Retrieving the Class Code:
1. Go to Prodigy and select the "Login" link from the top right of the page. 
2. Enter in your registered email address and password. Select "Login". 
3. Your class code will be listed under the title for your class. 
Pairing the Existing Student Account:
1. Have the student/child visit the game's login page here.
2. Have them enter their username and password and select "Login" to access the game.
3. Upon Login, have them select the "Update" button. 
4. Have them enter your class code and then select "Next" and then "Close".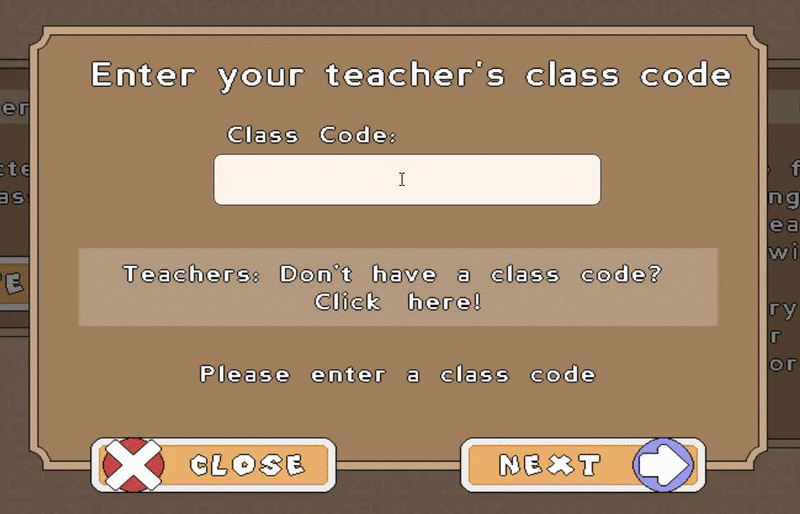 That's it, the existing account is now part of your class list!