To access your parent account so you can manage your memberships and keep track of your child's progress in game, take the following steps. 
1. Go to Prodigy and select the "Login" button from the upper right portion of the page. 
2. Enter in your registered e-mail address as  your username and the password you created at the time of registration.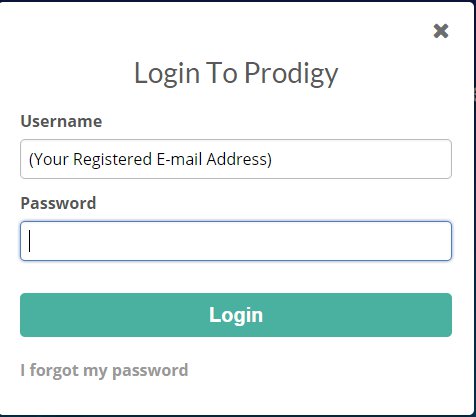 3. Select "Login" to access your account. 
That's it! Once logged in you'll be able to add or view the progress for any of your children's accounts. 
Don't have a free parent account yet? Click here to learn how to create one for free!