Whether you use a shared device with another teacher, or just want to log out of your Teacher Account, here's how:
---
1. Click your name on the drop-down menu from the upper right portion of the page.
2. Click "Logout".
Teacher: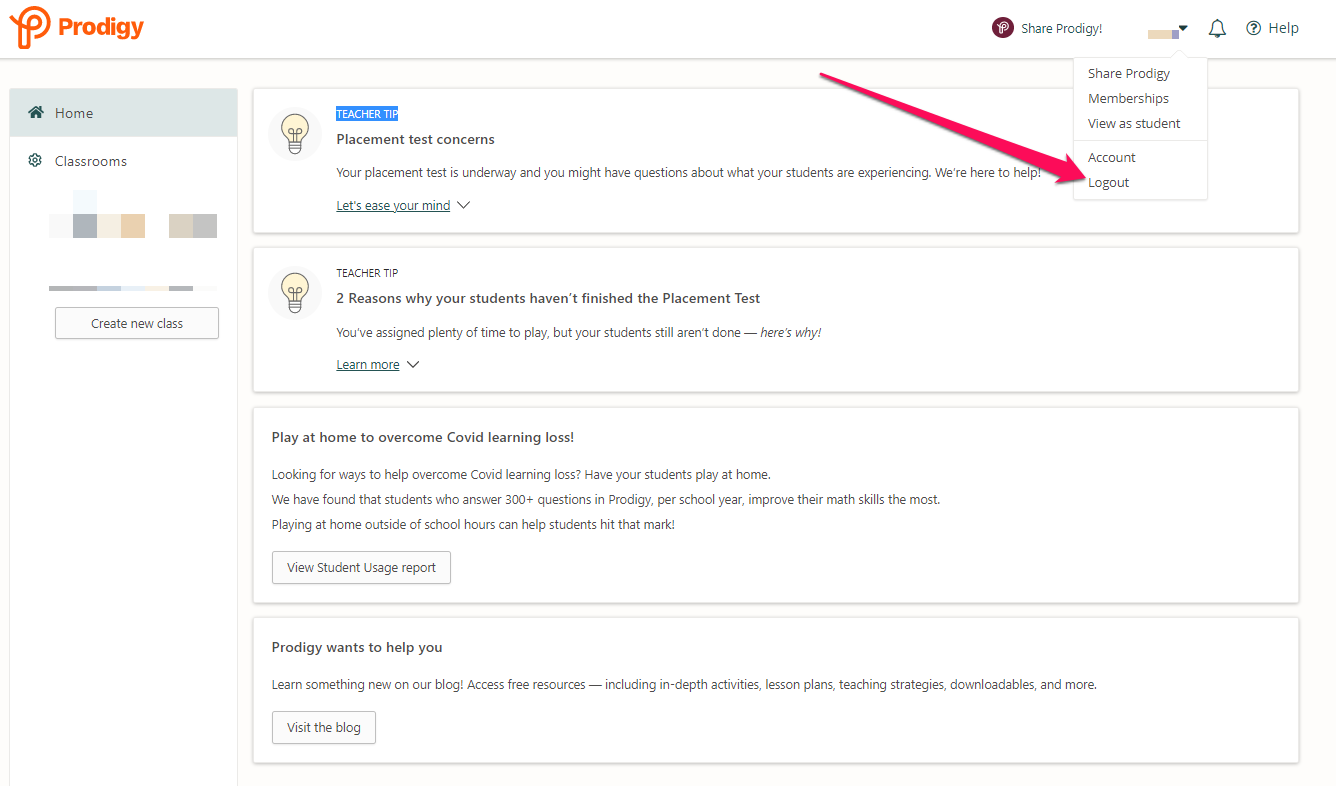 Parent:
To log out of your Parent or Teacher Account on a mobile device, take the following steps:
1. Tap the menu option from the upper left portion of the page.
2. Tap "Logout".