If you've recently added a new student to your class list or simply lost your existing list of student usernames and passwords, then follow these instructions to get a new and up-to-date class list: 
1. Go to Prodigy and select the "Login" link from the top right of the page.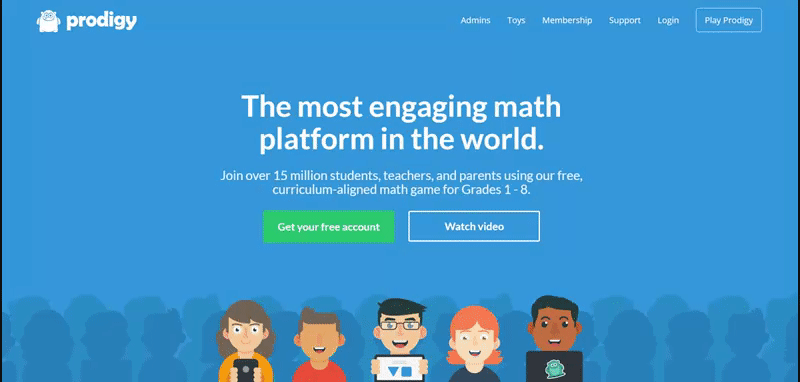 2. Enter in your registered e-mail address and password and select "Login".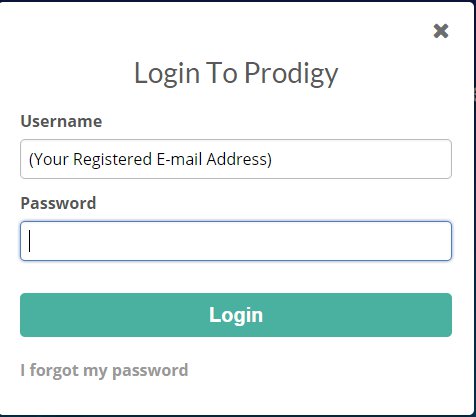 3. Select the class you'd like to print login info for. 
4. Select "Students" from the sidebar menu.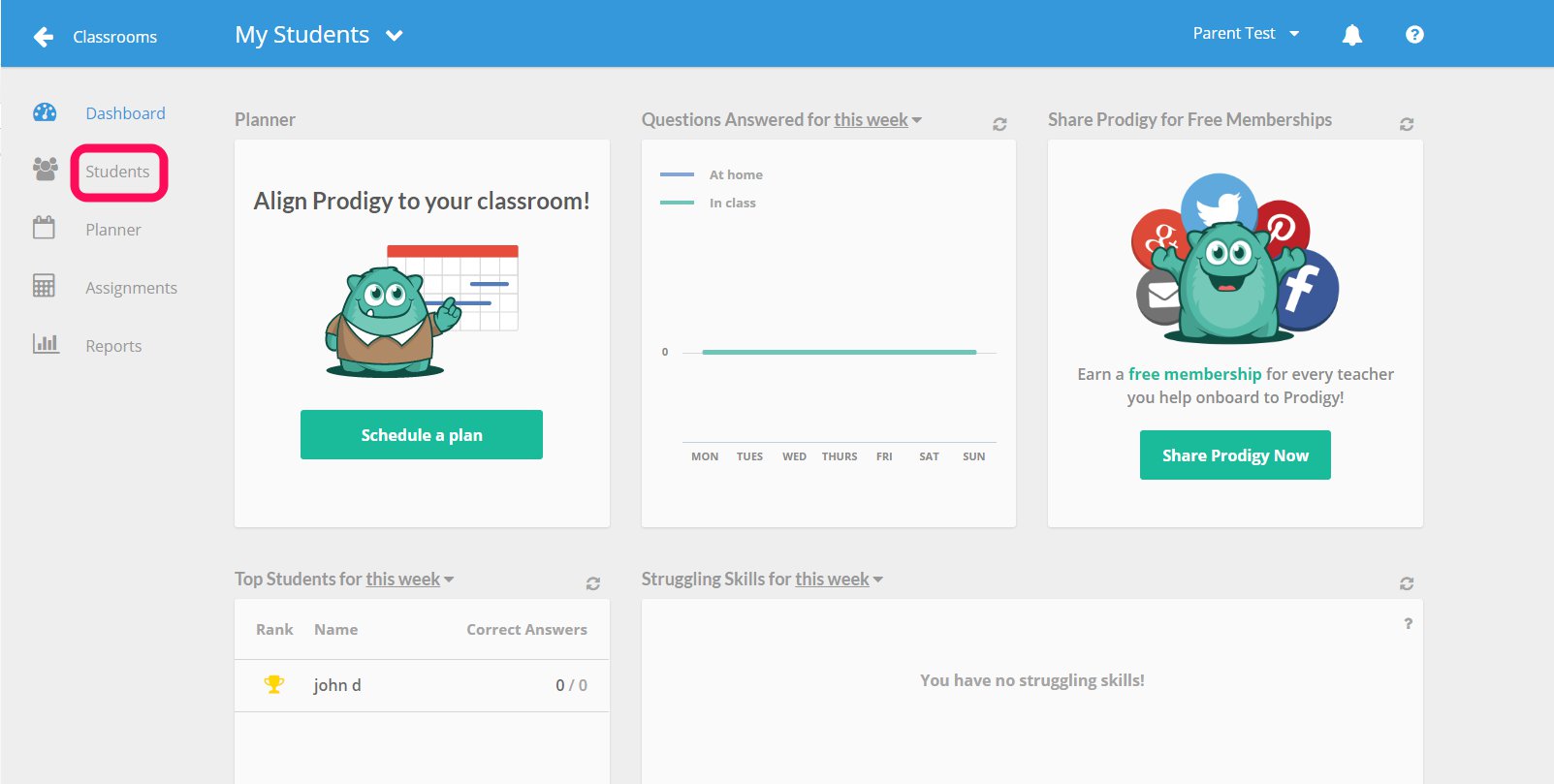 5. Select "View Login Info".
6. Select "Print List" from the top right of the page.  
Please Note: For privacy reasons, passwords will not be displayed for passwords that were not set by you. If you need to change a student's password, instructions can be found here.
That's it, you now have a complete and up to date class list of your students' usernames and passwords.