Within the Placement Test report, you can view a summary of where your students are at in the placement test.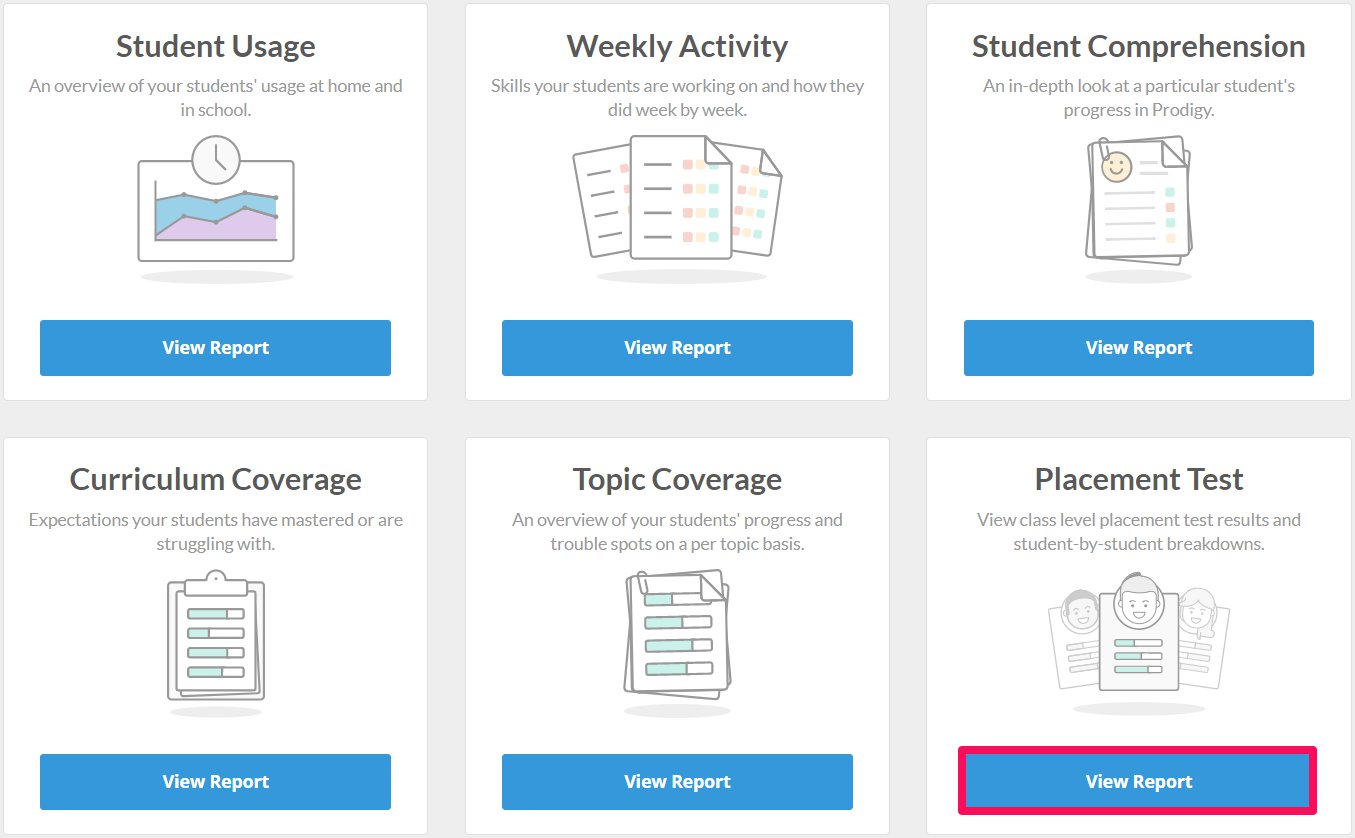 You will have the option of the summary or breakdown depending on how much detail you are looking for.
For a more detailed breakdown of questions a single student has answered from the placement test, select the "Detailed Breakdown" tab at the top left.
The report will also let you know how the students are doing based on symbols beside their name.  They are broken down as follows:
Red exclamation point - Two grade levels below
Yellow exclamation point - One grade level below
Green check mark- At current grade level, or above
You'll be prompted to select the student's name from a drop down menu. When selected, you'll receive a question by question breakdown of how they progressed/are progressing through the placement test.