This report gives you an overview of how your class is progressing through each topic in the curriculum.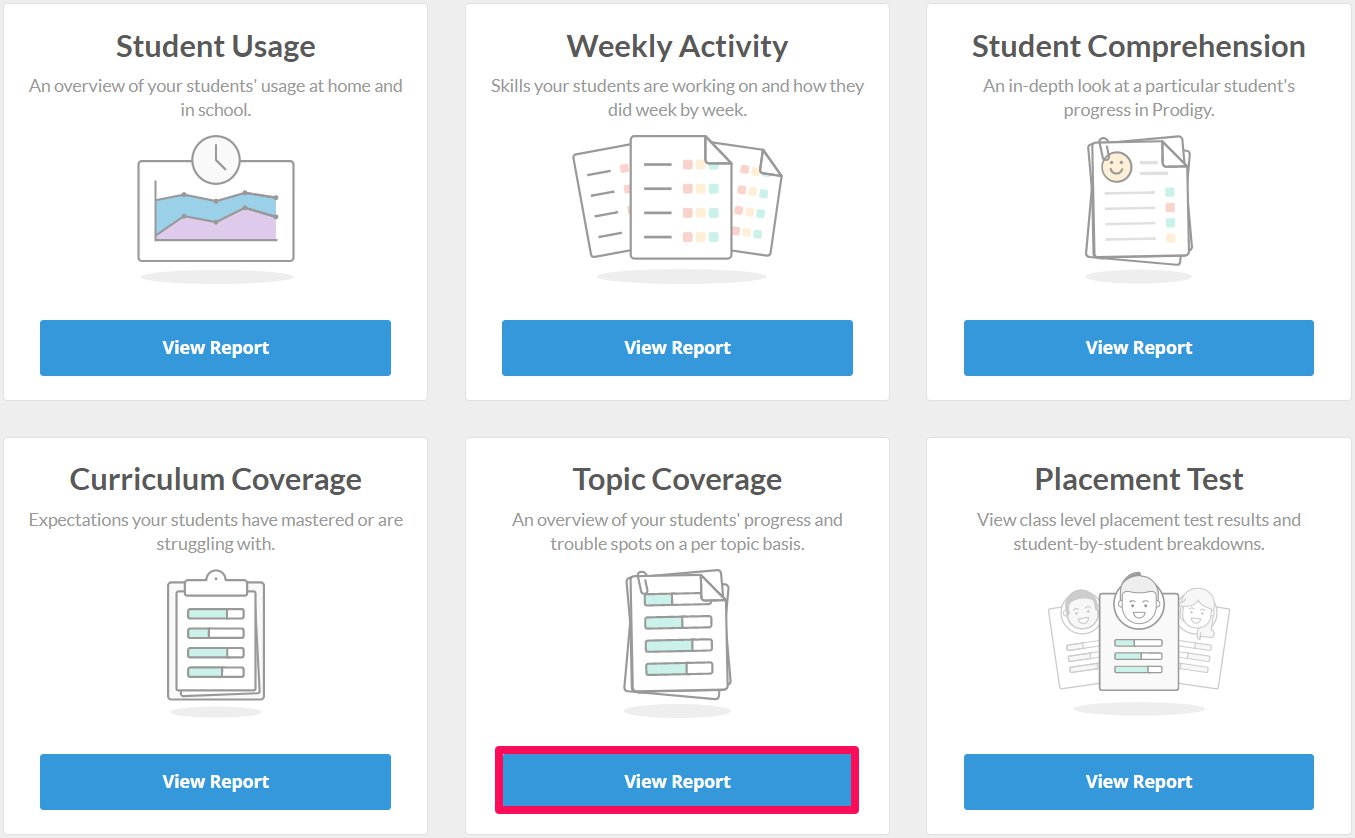 From the top of the page, you'll be able to select the grade which you want to view your class' progress for.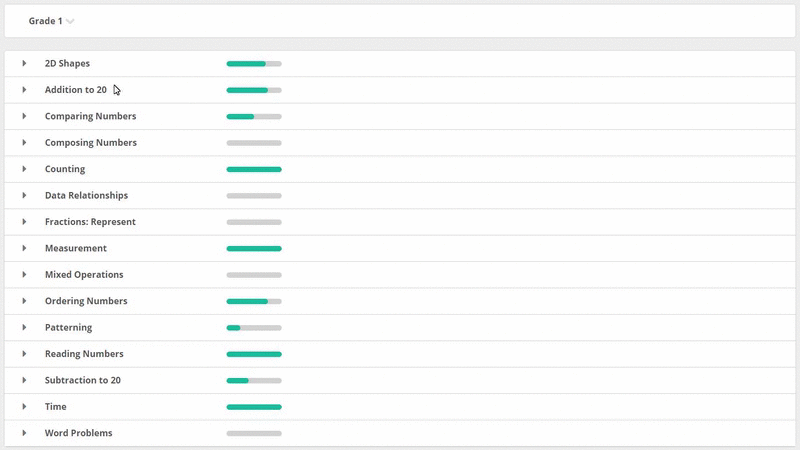 From there, you'll view your class' overall progress through a topic, visualized through a bar next to the topic title: 
Click on the topic title to drill down to the topic level where a progress bar will accompany each skill as well.
The bar is colour coded to indicate to you how many of your students have: 
Not started the skill
Are working on the skill
Are struggling with the skill
Have mastered the skill
Click on the skill name to drill down to the individual student level. At this level you can view: 
A sample question from the skill
Each of your students' status within that skill
The number of questions answered correctly/incorrectly and overall grade if you hover over the student's name with your mouse's cursor.