If you have a teacher account linked to your Google account, you can now import your class list via Google Classroom! This will auto generate new student accounts for all of your students that are imported this way.
(Haven't linked your Prodigy account to your Google account yet? Find out how here.)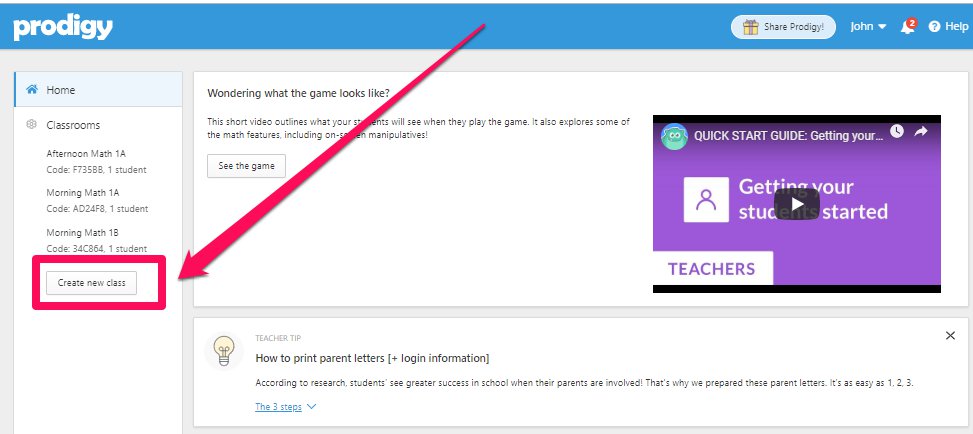 Click on "Import from Google Classroom"
This will bring up the Google prompt to confirm which account you are importing your class from, and confirm that you are allowing access to the information needed.
Once you have allowed access, you will be given a list of the classes in your Google Classroom account. Check off the box for the class(es) that you would like to import, and click continue.


On the next step, you will be able to assign a grade to each class that you had previously selected, or remove them if you had a class chosen in error. Once you are happy with your choices, click Import X Class(es).
And you're done! You can now proceed working with your new class, or classes!